Analytics and Display of Slovenian State Budget
Slovenian Ministry of Finance is - as of today - publicly offering daily updated inflows and spending of state budget, all available on a new website https://proracun.gov.si. Gama System developed an interactive graphical representation of key state budget data during an ongoing project of modernizing the Slovenian state budget analytics.
Citizens can now freely see what is happening with budget finances. The purpose of the website is for the public to see for what purposes public money is being spent and how taxes are collected. All data will be refreshed on a daily basis. In addition, the site also provides reviews of 10-year content history.
Website also details the characteristics and the realization of individual projects, which are still ongoing and/or are fully or partially financed from the state budget. Projects are also presented by region and municipality.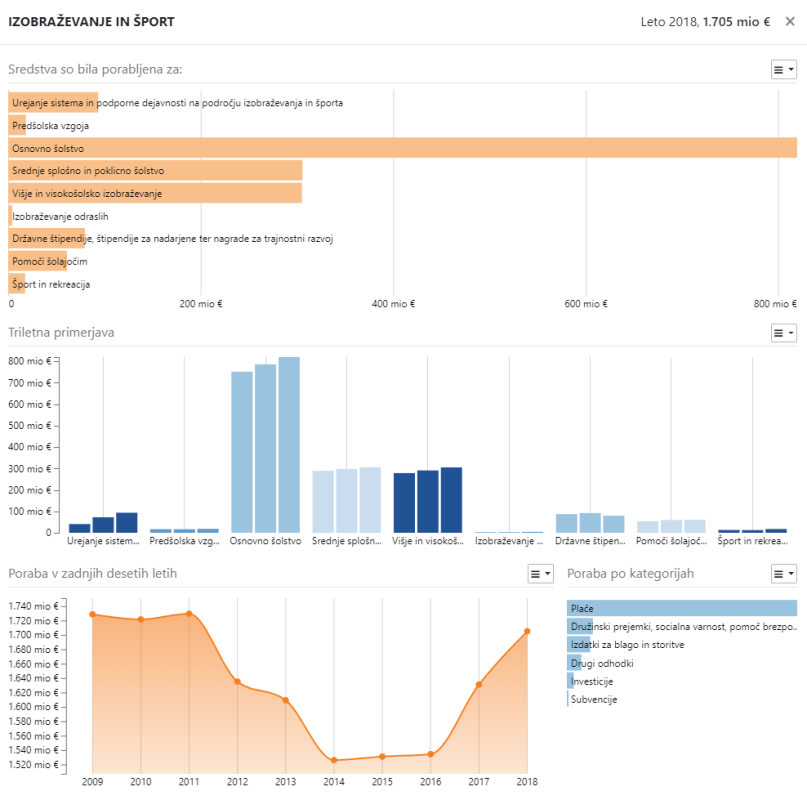 With this public data presentation, Slovenia ranks high among countries with the highest level of budgetary transparency.
Gama System was responsible for the overall project implementation, technical design, functionality development and setup assistance during the installation to the state owned cloud infrastructure.